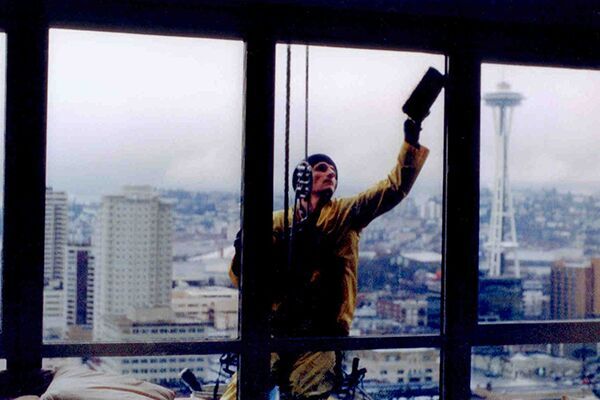 Growing through the Decades
Founded by Mark and Jan Yokers in 1980, determined to meet the growing demand for window cleaning services generated by the region's rapid development. High-rise commercial buildings were sprouting up all over the Puget Sound area, ornamenting the skyline with glass and steel. Mark and Jan set out to make sure that emerging skyline would always shine.
The Yokers family knew that the key to their company's success was a client-focused approach. They vowed to never lose sight of their clients' needs, pledging to provide personalized service in every interaction.
It's this attentiveness that led to PSWM's growth: as the first few clients were delighted by the quality of service, they didn't hesitate to send their friends our way. We're proud to say that our our customer base has grown almost entirely by word of mouth.
Our team has been quickly expanding over the years, and we continue to seek out passionate individuals who share our dedication to excellence.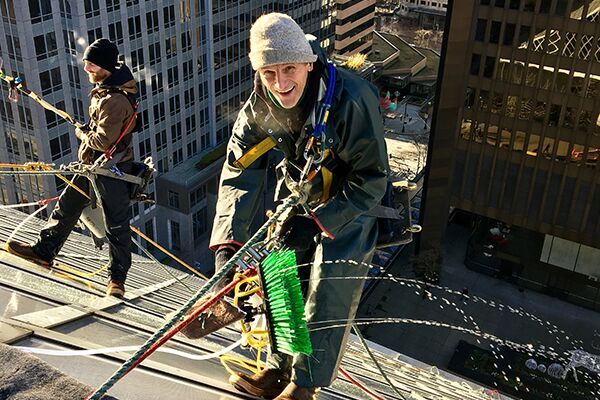 Inspired Since the Beginning
At PSWM's start, Mark and Jan were thrilled to be bootstrapping their fledgling venture. "When we first started the company," Mark recalls "window washing was what I did when the kids were out of school for the summer. Back then, teaching was my 'day job'."
It was the Yokers family work ethic that helped build PSWM's brand of superior service. But Mark never saw the duties as work to grit his teeth through. "I've never looked at what I do as hard work. Sure, it's challenging, but that's one of the reasons I love what I do. Once you develop a rhythm, washing windows a few hundred feet off the ground becomes the best job in town – with the best views, too."
This excitement inspires Mark and the rest of PSWM to pursue work that puts their skills to the test. "We've never shied away from challenging architecture. If you're comfortable with heights, those are the jobs you look forward to…the ones with deep overhangs and difficult angles. Take the Seattle Public Library, for example. Our guys had the time of their lives during the weeks of scrubbing required to make that architectural jewel sparkle."